FaceTime photoshoots are in trend now. Every photographer is trying to do something creative during quarantine, facetime photoshoot is one of the way to stay creative. FaceTime photoshoots were good till today, because the method I am going to share with you guys will change your online shooting style completely.
FaceTime Photoshoots
| PROS | CONS |
| --- | --- |
| – Easy process | – Low resolution images |
| – More security | – Less creative angles |
| | – Manual controls not available |
| | – No RAW support |
| | – Poor Camera Quality |
Now as you all know why the facetime photoshoots are not that good idea. Let's see what option we prefer for the online shoots.
The Method I prefer Over FaceTime Photoshoot
What if i say, we access the model's mobile remotely? Yes that is possible, but with a cost of loosing your data privacy during the connection. So this connection will help me take over the model's phone. And by doing so, I am able to control her mobile camera and all its functions. Now as you know mobile cameras have much better resolutions than a webcam, so you get better quality. Plus options like shooting Manual in Pro mode is available. You can shoot RAW (Find out what is RAW click here). RAW gives you wider opportunity for processing your images. The connection you are going to make will give access to all your private data to the model and vice a versa. I use TeamViewer for making this online connection with other mobile phone.
The method Which i prefer over FaceTime Photoshoot, is good for everyone. Does not matter you are photographer or an amature, because you already know how to use a mobile camera. You can use a simple auto model, or you can be more creative with Pro modes. The images you are shooting will get saved in your model's phone. So After the shoot models can select and send you the RAW files.
Game changers for online shoots
Lighting, as you know photography is about lighting your subject well. The better your lighting is the better you will get your results. I prefer you can ask your model to use artificial lights during the shoot if you are shooting indoors. Or take benefit of natural light when it is best white shooting outdoors.
Angles, difference between a Porn and Art is the angle you create. Specially while shooting boudoirs. So make sure the models are in their best possible angles and they should be comfortable doing so. My suggestion is to avoid low angles for tighter shots. Ask your models to use tripod if they have for their phone. Tripods will give you lot of options on angles. Tripods are also good for stability while you are operating their phones.
Your direction, your direction is the key to a successful shoot. Doing it online is really hard. So you need a cool mindset, as models are the people who's gonna do everything. From setup to posing to moving stuff around. You are just sitting behind your computer and directing them. So make sure you be cool as they might not understand your guidelines right away, as it is tough to do so online.
Garments, selection of garments makes a big impression and makes your images better. Prepare yourself, discuss with the model which garments they have and ask them for the image of the room where she is gonna shoot. So you can see the colors and find the proper garments.
Retouching, although it is not required on a very high end basis. But retouching your images will give your images a push they need. As you are shooting in RAW there will be a lot you can do with your retouching softwares.
MOBILE PHOTOGRAPHY TIPS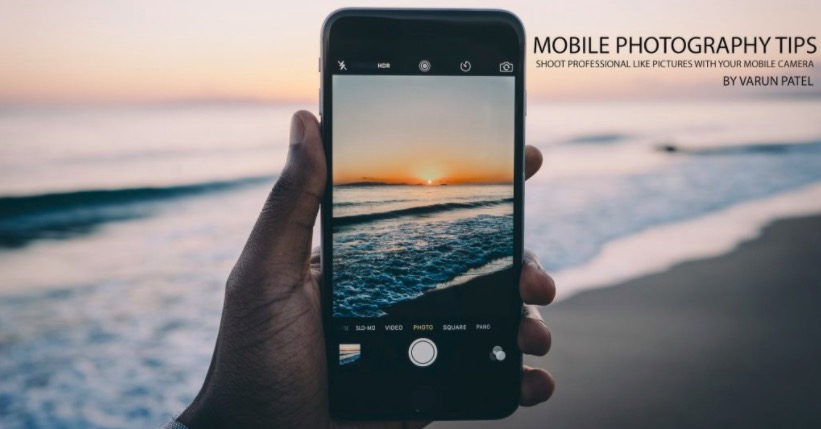 This remote shooting method will give you better images in compare to your facetime photoshoots. So if you are not worried about your data privacy, considering the person whom you are working with is someone you already know. Then this is a good approach to your online photoshoots. Other wise Facetime photoshoots are fine, as it is much more safe to do so. We also have online photography courses, if you are planning to sharpen your skills during the quarantine time. Our practical basic to advance photography courses are also very much popular.
Facetime Photoshoots or Remote online photoshoots, does not matter what you do. It is important you stay creative during this quarantine time.