Natural light is your best friend if you are a portrait photographer. When it comes to shooting those dreamy looking portraits, I always prefer to use natural light only. As the natural light gives you ease of working. My blog today will explain you the reason why I use natural light for such portraits. Also I will be sharing the BTS images and a simple lighting diagram for your understanding. And not to forget, I will be showing you how to use the available stuff like hotel bed sheet to get that professional touch on your images.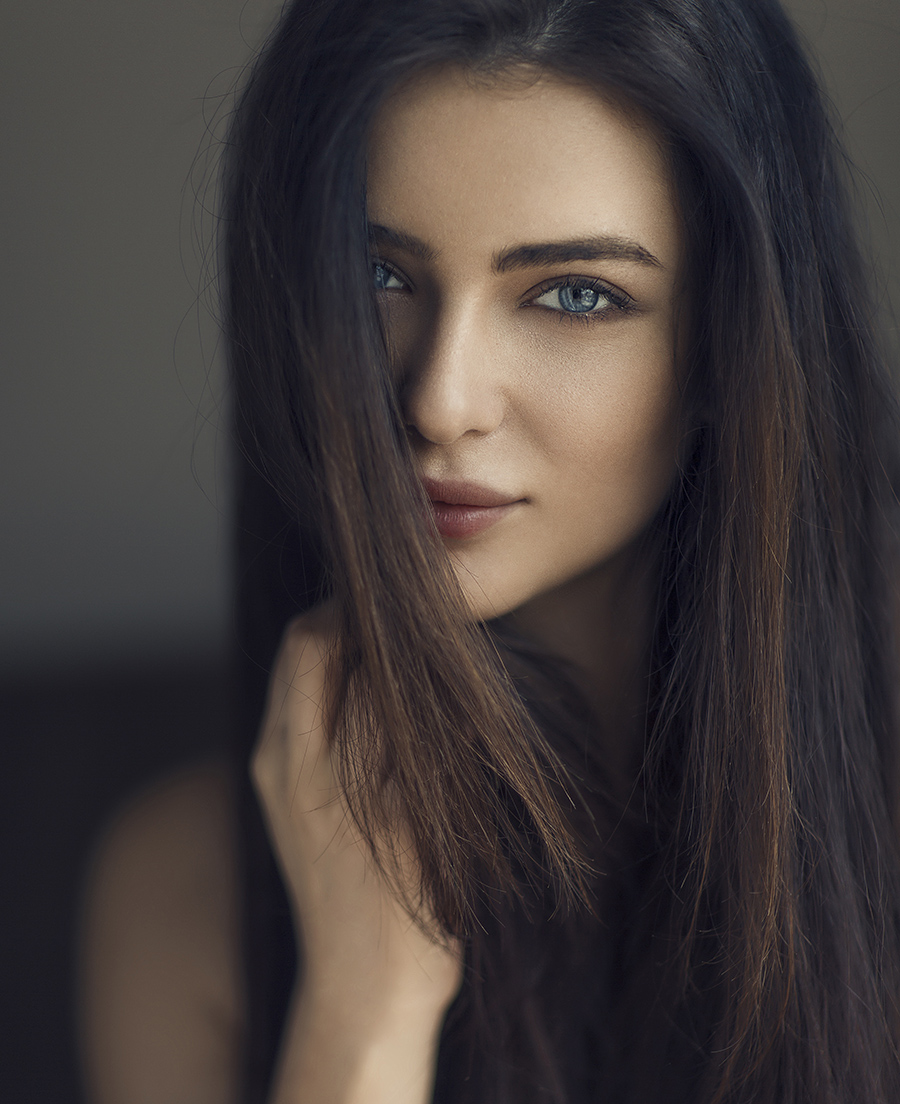 If i have never told you about the light setup here, you must have thought that i have used some expensive system here to lit my model. But no, it has been shot just with the available window light and a hotel bed sheet only. Sounds crazy right? I know but it is true. Sometimes you need to shoot with the available options. Photography is all about understanding the light and using it in your benefits. I believe natural light is really ignored by many new generation photographers. They think that everything a professional photographer shoots, involves some expensive lighting systems like profoto or broncolor. But let me tell you something, many of the big names in Hollywood also is shooting just with natural lights only.
Why natural light ?
Let me be very clear about this. When i say natural light is best for photography, I do not mean that you should ignore the importance of artificial lights. They are also as important as natural light and have their own benefits. But natural light sure have an edge over the flashes. Following are few reasons for preferring natural light, specially for the new photographers.
It is easily available and you do not have to pay for it. So you can save your budget and spend in other gears.
Different time in a day can give you different mood on your pictures.
As natural light is always on, you always get preview of what you are going to get on your image.
Any one who knows exposure fundamental can shoot good pictures in natural lights.
What kind of lenses are required to shoot such portraits ?
You can see in my EXIF details, I am using Canon 85mm F1.2 L Lens for my shot above. Any time you are looking forward to shoot some dreamy portraits, the first thing you need is a good fast lens. Canon has lot of amazing prime lenses, but my favourites for portraits are 85mm, 135mm and 100mm. They tend to give enough of compression on the background and a distortion free image.
If you are planning to buy a new lens for some good mid shots, i prefer you check out Canon 50mm f1.8 lens. It is really amazing and comes under a very good price. Such fast lenses can give you amazing shallow DOF, Which will help you separate your subject from your background very nicely. My canon 85mm lens does amazing job when it comes to create those shallow DOF images. These fast lenses, because of the wider aperture, will give you more light on your sensor which is very important for shooting under dim light situations. Specially when you are shooting in a room next to the window, you need such lenses, they will give you good enough light for keeping the ISO low and get a good shutter speed.
Understanding light setup for my shot here.
It is very simple setup, but you can see the output is really amazing. My lighting setup here is all natural light you can say. I was shooting this around 11am, in the hotel room. On my right I had the big glass window, with the curtain open. My camera was shooting wide open. To fill the shadows, because the window light was almost creating a split light shot, I had to put something on the camera left. But as my reflector was not available, neither my assistant was. So I used the hotel lamp as the stand and the white bed sheets as the reflector. And put the entire thing on the camera left. Which bounced some light back onto my model and fill those shadows. Simple isn't it? I know.
For this shot my camera settings were as follow
Aperture – F1.2 , Shutter speed – 1/1600 , ISO – 100 , Shooting 8bit image , RAW + JPG
BTS shots from mobile for your better understanding.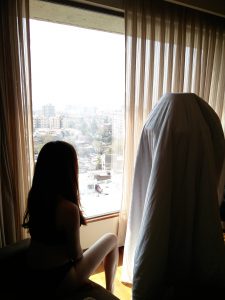 Above are the shots I took with my mobile, specially to share with you guys. So as you can see even a basic lighting setup can get you amazing looking dreamy portraits. All you need to do is understand the light and use the right equipments for your portrait sessions. So now anytime you are shooting portraits, find a big window and a white reflector and create some magic with your camera. I have shared many such lighting setups in my previous blog posts. So feel free to check them out if you want to learn more about how to use lights for creating some professional looking images. I also offer photography courses for the photographers who wants to enhance their photography skills. You can check out our courses on our website www.photographyinstituteahmedabad.com . We offer photography courses from beginner level to master level so do check out them and find the right level course for yourself.
Varun Patel
is the owner at VarunPatel Photography.
He is also an educator who teaches aspiring amateurs and professionals how to improve their skills through articles, photography classes, and photography travel tours. 
He is a retoucher with more than 10 years of retouching experience. 
Varun Patel has mentored more then 300 students by now.