Our online photography courses are specially crafted, considering beginners. Our courses are based on over 10 years of the mentoring experience. Photography and photoshop courses specially made for photographers who want to fill in the gaps in knowledge. We are based in India and providing the best professional photography training worldwide. Our courses are available in three languages, Hindi, English, Gujarati.
Reasons For Selecting Our Online Courses
1on1 Live Video Call Sessions
10+ years of mentoring experience
600+ photographers trained
Regular assignments for practice
Train for our own gears
Hindi, English, Gujarati language options available
---
Online Photography Course – Complete Guide
Course Description
This online photography course will give you the knowledge to use your DSLR camera in the manual mode and apply the knowledge learned to any situation. Finishing this course will give you confidence and ensures you shoot professional quality images.
An online photography course for people who want to take photography more seriously. It can be for your hobby or professional use. Our 10 years of experience counts in when you retain the knowledge forever. We have trained many successful photographers and to be precise around 600+ photographers.
This would be a one-time investment that will give answers to all your questions, whilst giving you precise and thorough knowledge in photography.
---
What you will learn
> Camera Kits and Equipment
> Manual Settings
> Focusing
> Composition
> Correct lenses to use
> Focal Length
> Crop vs Full Frame sensors
> Metering
> ISO
> Image Resolution
> Apertures
> Depth of Field
> Shutter Speeds
> RAW
> Manual Exposure
> Understanding Light
> White Balance
---
6 sessions
FOR REGISTRATIONS OR ANY QUERIES REACH US ON +91 9898 550 223
HINDI | ENGLISH | GUJARATI LANGUAGE OPTIONS AVAILABLE
---
Fees
6,000/- Rs
---
Online Photoshop Course
---
course description
Experience the most powerful editing software PHOTOSHOP. Our online photoshop course will give you complete confidence and the ability to create stunning post-processed images. Our professional online photoshop course will ease your learning process. The course will be conducted on a 1on1 basis, so you can ask any number of questions.
Learning how to process your RAW images, skin cleaning tools, removing unwanted persons or objects from images. Shaping up your tummy in your vacation pictures, I am sure you are excited about that one. And much more such techniques you will learn during this online photoshop course.
---
What you will learn
Introduction to Photoshop, what it can do, what it's for
The Photoshop Workspace
Using Tools and Tool options
Saving in different file formats
Selections and cutting
Layers, Layer Masks and Layer Styles
Adobe Camera Raw
Adjustment Layers for landscape and portrait photography
Re-touching of skin
Advanced selections and masking
Creating Actions
Adding watermarks to your photography
Selective color and color-popping
Removing any objects from a scene
Preparing your image for web use
Instagram cropping
---
6 Sessions
FOR REGISTRATIONS OR ANY QUERIES REACH US ON +91 9898 550 223
HINDI | ENGLISH | GUJARATI LANGUAGE OPTIONS AVAILABLE
---
Fees
6,000/- Rs
---
What our students have to say
---
About our mentor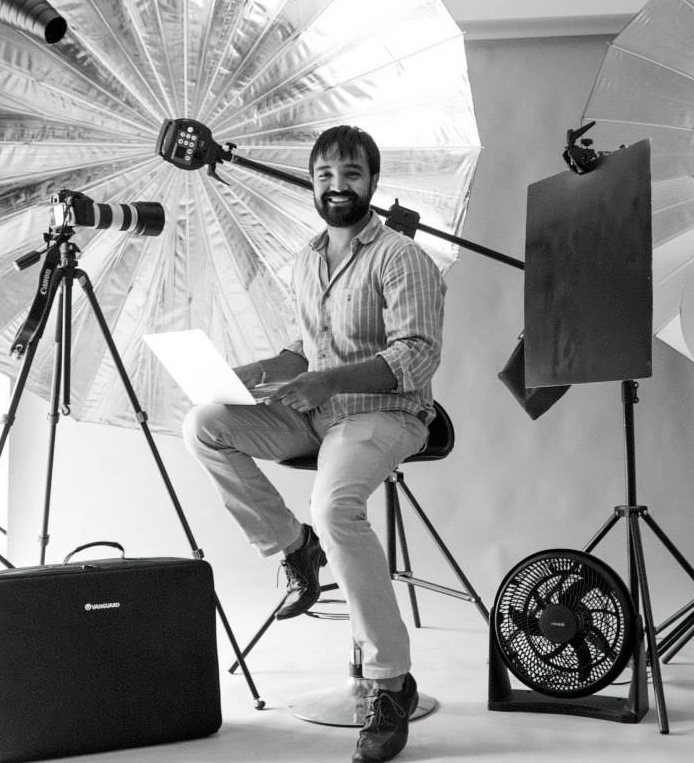 Varun Patel
Mentored 600+ photographers in his photography institute

Published Fashion Photographer

Professional Retouching artist

---