Photographers, in their beginner stage of photography career. Makes wrong decisions, because of lack of knowledge or no proper guidance. So to make things easier for them. Here i am sharing few frequently asked questions, and their respective answers. From buying the proper photography kit to where to learn photography? I will be covering everything here. 
Taking photography as a career, is a big decision. Because the society expects you to do some day to day, "Secure" jobs only. For career in photography, you need to have that passion and that visualisations for the art inside you. Starting as a freelance professional photographer, is same as starting your own business. You will need to spare your full time on your photography business. You will need some investments, can be time or money, you also will be buying lot of gears. So after all that you do for your business, it is time when you kick start your photography career and your photography business. But before that, you should consider following pointers.
Which DSLR to buy ? 
Where to learn photography ? 
What camera accessories should i buy ? 
Do i need assistant on shoots ? 
Are those big light modifiers really necessary ? 
Which is the best lighting kit for beginners ? 
Which is the best camera bag for my camera systems ? 
 Shall i buy a cleaning kit ? 
 Any specific computers for photo editing ? 
 Which software is the best for photo editing ?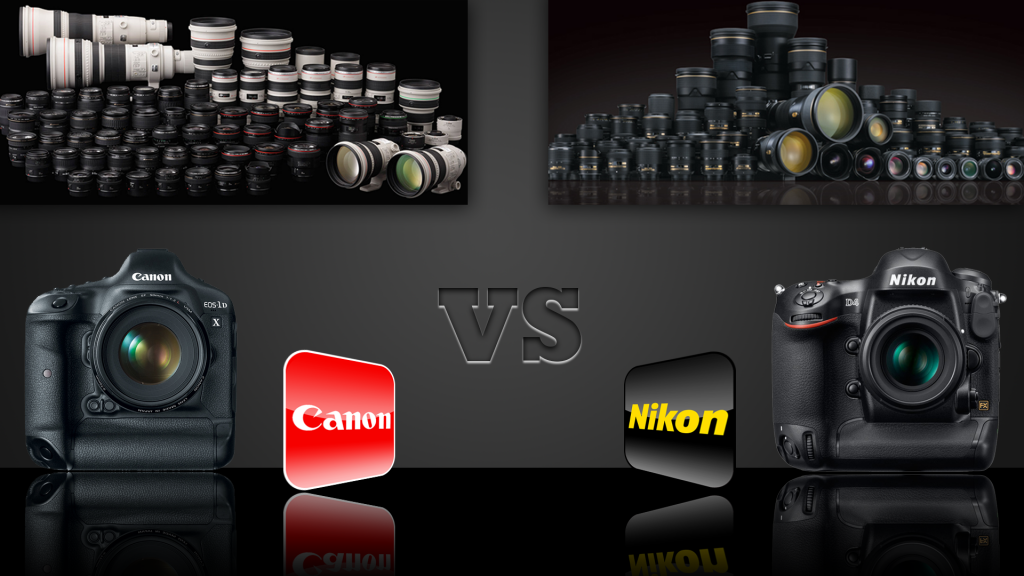 1. Which DSLR to buy ?
Once you decide to be a photographer, very first question that will come in your mind is, Which DSLR is best for photography? Which would be your first DSLR in your photography kit? Before i give you the answer for this, I would like you to think about which category/application you are interested in? Do you want to become an architecture photographer, a wildlife photographer, a fashion photographer, food photographer? Because your photography kit has to be accordingly.
Basically there are two kind of DSLRs, in the market right now. One is called full frame cameras, others are called crop sensor cameras.The term "full frame" refers to a sensor size, that has the same dimensions as the 35mm film format.A crop sensor refers to any sensor, smaller than a full frame sensor or a 35mm film frame. The common types of crop sensor include, APS-C and micro 4/3 systems. Aside from the difference in physical size of the sensor, there are several other differences between a crop sensor and a full frame sensor. Like if i am shooting for architecture, my preference would be a full frame body, because of the great depth of filed. For wildlife photography, i can go with crop sensor cameras also, because the crop ratio does not matter much there.
Even cost is a very big factor, while deciding about the right DSLR, for your photography kit. As when you are starting with your photography career, you might not have a big budget go for. For people who wants to stay under 50,000/-Rs budget, my preference in that budget is Canon 700d DSLR Camera. It is perfect camera for the beginners to start their photography career with. Nikon systems are good for their sharpness and features they provide. Sony systems are also amazing cameras, but they work on another technology, called DSLT or mirror less systems.
So while buying the right camera for your photography kit, you should consider two factors mainly which is the cropping ratio of the sensor, and cost of the DSLR camera.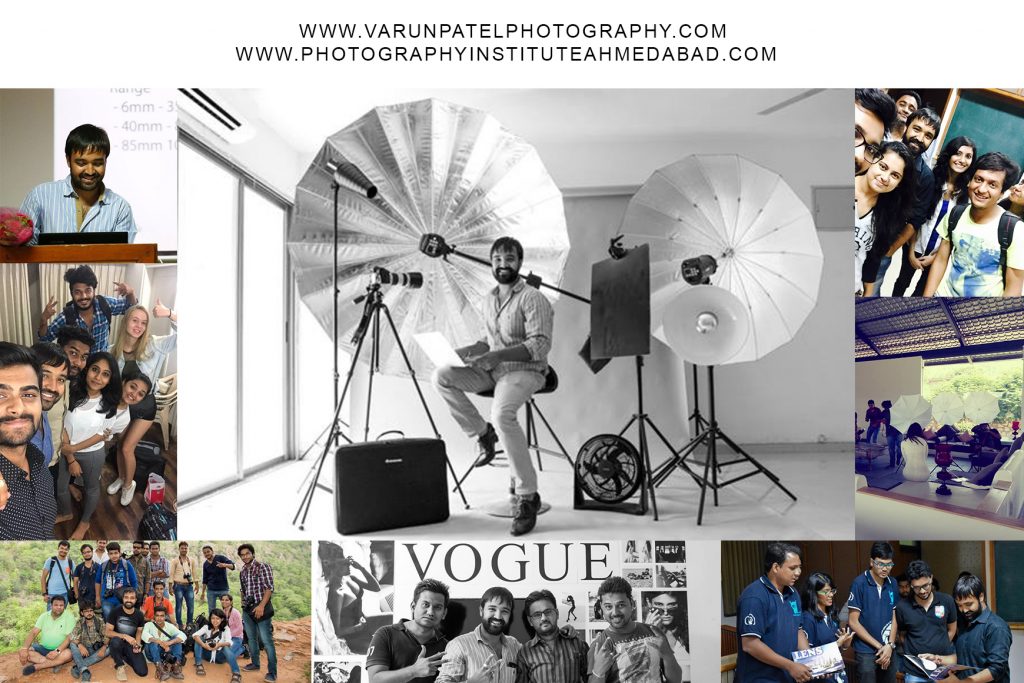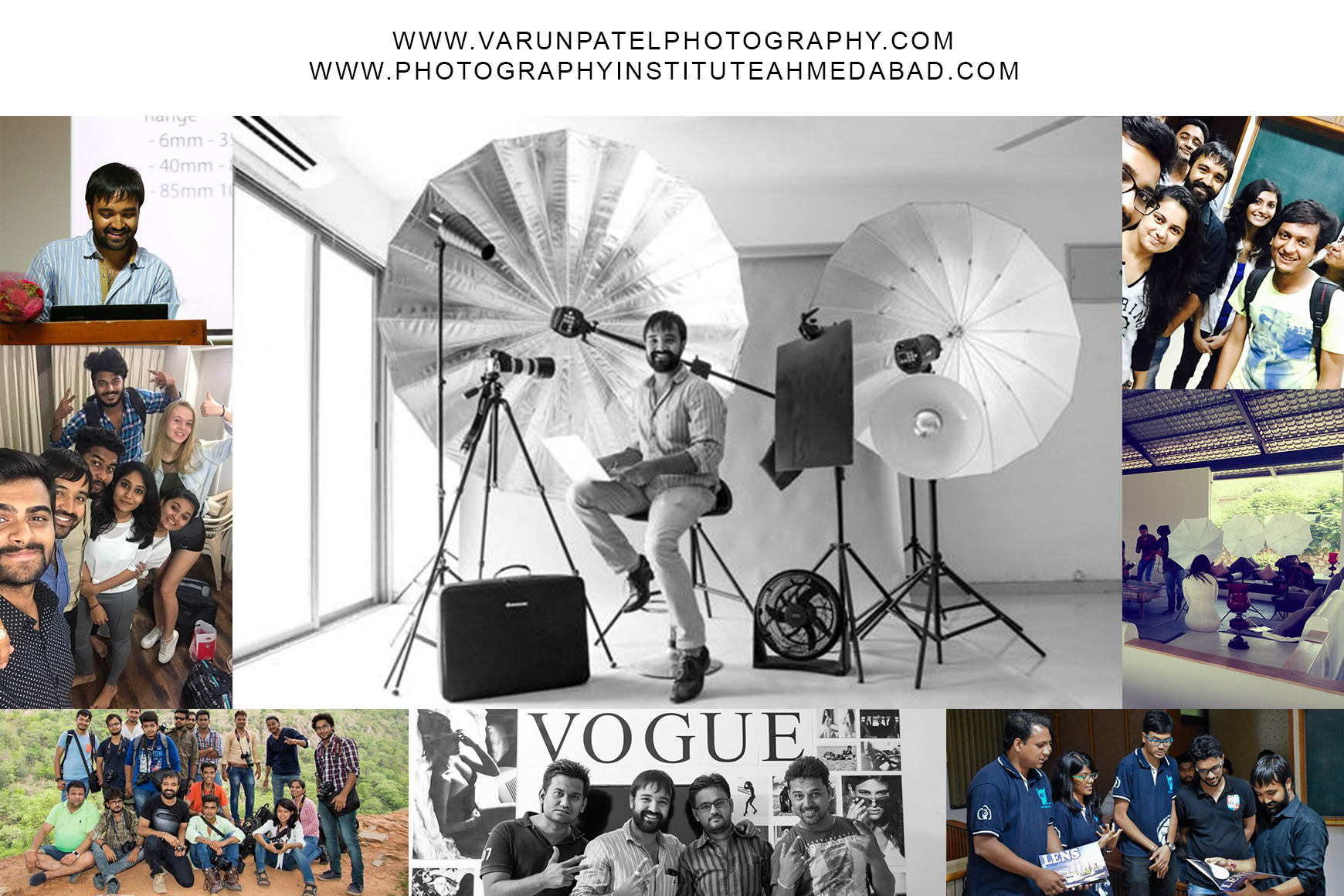 2. Where to learn photography ?
Buying a DSLR, will simply not make you a good photographer. You need to understand the photography fundaments, lighting fundamentals, composition rules, light shapers and obviously retouching, to make your images look 100% professional. For learning photography, make sure to select the best available option in your city, even do not bother to travel to other city or state if required. Check from whom you are going to learn, check his profile. Talk to your mentor and clear your doubts, before you enrol for your photography training.
I also understand the importance of sharing the correct and to the point knowledge. So I am already offering some precisely crafted photography courses. My courses are 100% practical and to the point only. I have divided my courses in three levels.
Beginner level photography course : It is a perfect course for someone who is just starting their career. It is perfect for the beginners, because we start this course from zero level. This course includes photography fundamentals, lighting fundamentals, 4 photo shoots with the model for practice, and 2 retouching session. Find out more about this course here.
Intermediate level photography course : If you are already clear about the photography fundamentals, then you do not have to waste your time learning the same again. You can directly enrol in our Intermediate course. This course includes understanding of studio lights, outdoor lighting setups, lighting setups for product photography, food photography and fashion photography. The best thing about this course is, it is 1on1 course, which means I will be directly mentoring you, and you will be the only student in the batch. We will have models in all the learning sessions and this course is also followed up with some advance photoshop techniques. Find out more about this course here.
Master level photography course : This is the most favourite, most advance lighting course you will find in entire India. Yes entire India, because this course I have crafted very precisely, making sure it meets the needs of a professional photographer. This courser can make your photography career go next level. In the Master course I offer, Advance lighting setups, 22 photo shoots, 1 full day photoshoot with international model, most advance photo retouching techniques and much more. This course is also 1on1 course, so you, me and the model only will be there in all your session. So you can learn at your own peace. Find out more about this course here.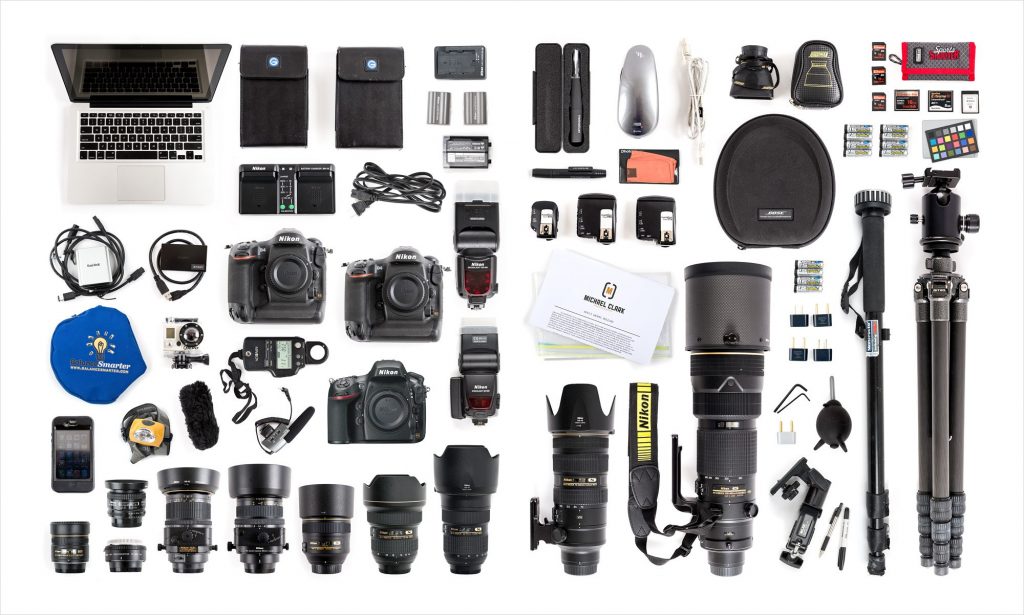 3. What camera accessories should I buy ?
While learning photography, you will learn about how many different accessories are there for your camera kit. Not all of them might be of your use, so you have to be very precise before buying anything. The first question you would like to ask your self is, Do i really need this? Because many times, it have happened with me also, that i have bought something and never used that later.  Because a photo goods shop will always look to you like, a candy shop to all the kids.
I prefer you should buy a good tripod, i prefer Vanguard tripods for general use, and Manfrotto tripods for professional use. Also try your hands with different filters, for different application of photography. Buying lens hoods will help you maintain contrasts in your shot, while shooting outdoors. Buying some extra cards, is a wise decision for sure. As you do not want to end up with having full card while on shoot, and not having that extra card in your photography kit. Prefer buying class 10 and a good speed card for your use.
 4. Do i need assistant on shoots ?
The day i started shooting fashion and swimwear. All my friends started calling me up, to ask that can they assist me on my shoots? Yes, my friends are mean for sure;-) . Any ways coming on our point here, taking an assistant or not can depend on few things.
Nature of the shoots, having that helping hand is always good. But when you are shooting swimwear or lingeries or something bold, you have to understand that making model comfortable is the most important part of the shoot. So having a friend, although he/she might be a genuine person, can make the model uncomfortable. So my suggestion to you is, ask your model, if she is fine with that or not. And take your decision accordingly. Because happy model means good images.
Are you travelling, if you are travelling i prefer to have your assistant or someone who can travel with you. It will defiantly add up the assignment cost, but they can be very handy when you need to get your setup ready, while you are discussing or guiding your client. They can get that hot cappuccino for you. They can be a help for packing up your equipments when you shoot is done.
Do you have pre-shoot preparation time, sometimes I go to location and start shooting directly. Because my team has been there already, they have done the setups and everything. They know what i want when i want and where i want. So it is really easy for you, because when you will start shooting some big campaigns. You will know that directing the crew and model sometimes becomes really hectic and a good assistant or a very nice team can reduce your big burdens.
Are you shooting on location or indoor, if you are shooting on locations, specially at those windy deserts. There are 100% chances that your equipments are gonna fly like a kite. Because those big umbrellas and octagonal boxes will work like parachute. So either you will need big heavy duty stands, or your crew who can hold them up. If you are shooting indoor, I prefer shooting with stands, as sometimes your assistants can make mistakes and they will reflect on your lighting outputs.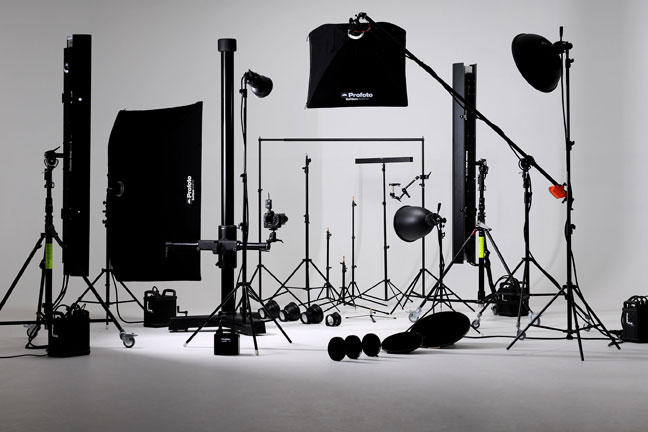 5. Are those big light modifiers really necessary ?
Being honest, yes they are. Light modifiers, or light shapers are really important to deliver quality images. But they are really expensive, specially from the companies like Profoto and Broncolor. When starting your photography business, your photography kit does not have to have all the high end pro equipments, you can start with some cheap china made flashes. And upgrade you equipments as you grow.
About the light modifiers, well there are lot of light modifiers which are cheap, and delivers a close output to those expensive options. For an example, the small white shoot through umbrellas, they comes around 700 /- Rs from Elinchorm. They deliver almost the same quality as the soft box, if shooting outdoor. Plus they keep your photography kit lighter, they are easy to use as they can fold easily. So in the starting of your photography career, it is advisable to use light modifiers like the umbrellas, which can be cost effective and easy to move around, considering you are mostly going to shoot alone or with one or two friends only for your help.
6. Which is the best lighting kit for beginners ?
Best, can be defined with so many factors in consideration. As this article is for photographers, who are starting their career. The important factors to consider are simplicity and cost effective. The Godox TT520 flashes full fills our both needs, as they are easy to use, comes with an inbuilt trigger, and it is cost effective also. This flash ranges somewhere around 4,000/- Rs. Which is a really fair price. But they are not available easily in the market, so you can try other options like Simpex 621Rx which is exactly same as Godox. Infact they both are made by one company only, and been sold out with different names from different distributors. These flashes are perfect lighting equipment for beginners, as they can be easily used indoor and outdoor. So going for this flashes will not harm your budget not your creativity .
Once you get hold on to them, and you master them. It will be a good call, to move towards the dedicated flashes, with more options like HSS, Second curtain sync, TTL systems.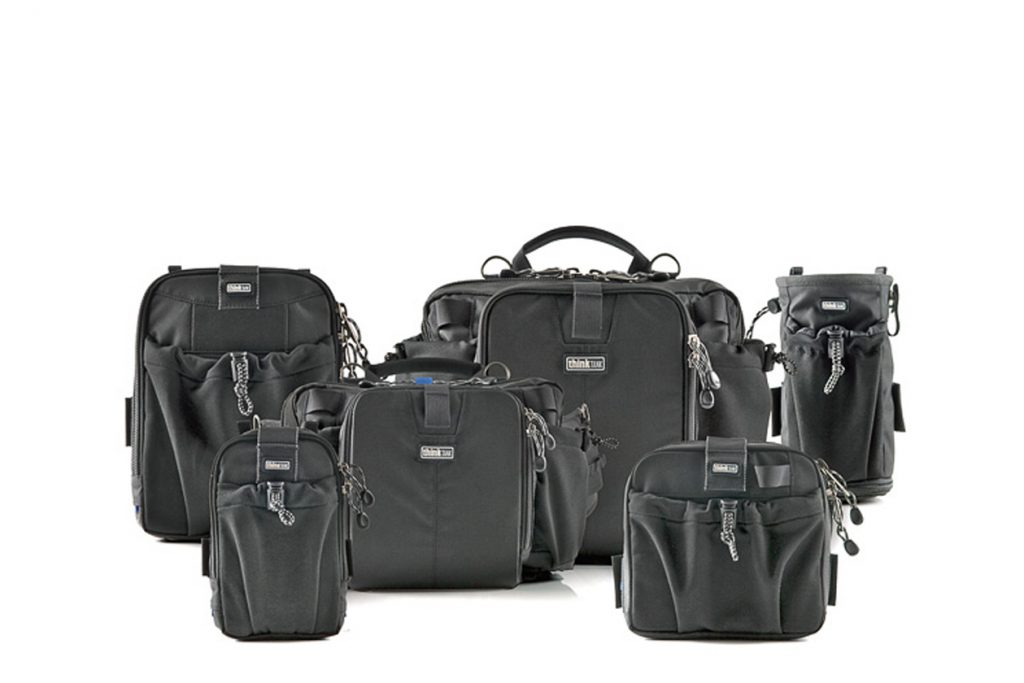 7. Which is the best camera bag for my camera system ?
There are many options available in the market, for good camera bags. From backpacks to the ones with trolly. As your kit is going to be small, my preference would be sticking to the backpacks. Your bag should have enough storage for your entire system. Consider a bag bigger then your needs, as you are later on going to add stuff to your photography kit, and you do not wanna upgrade the camera bag because of that reason only.
Lowepro offers amazing range of backpack camera bags. They are amazing for travel photographers or someone who is shooting on locations more. I personally use Vanguard Hard Case Bag, for my equipments. And i am really happy with the sturdiness and over all product. I really recommend this bag, but it comes with a good price and it is super heavy, so not easy to move everywhere along as backpacks.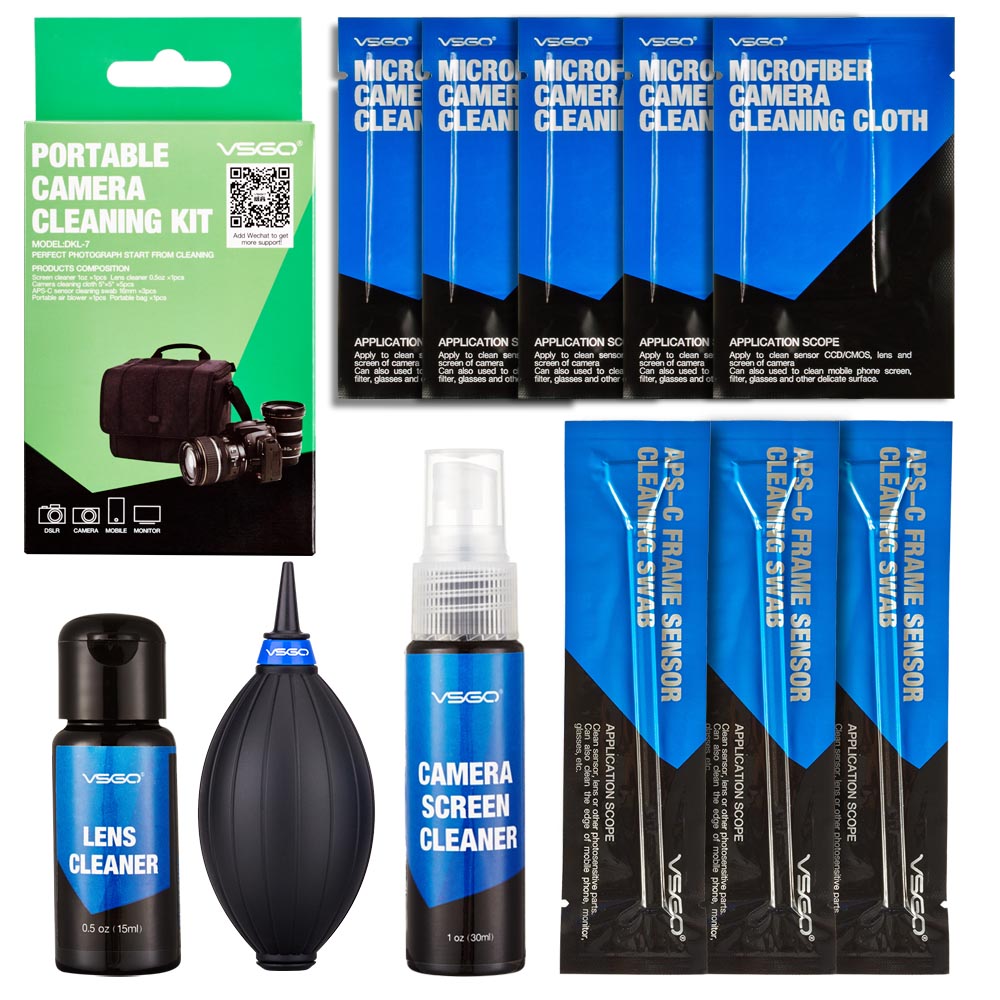 8. Shall i buy a cleaning kit ?
So you've bought an SLR or mirrorless camera. You've purchased your first few lenses. And you've started taking some interesting photographs. Congrats, that's awesome! Now we just need to get you sorted out with the stuff you should have to keep all your gear in good condition, so you can keep on shooting without trouble.
Photography isn't a sterile business. Unless you're shooting in a studio at all times, dust, mist, mud, rain, sea spray, and all manner of other outdoors filth can easily get on your camera. And don't forget how easily oil from your fingers can smudge a lens. With this gear guide, you should be set up to clean any problematic dirt that gets on (or in) your camera.
For cleaning the front element of your lens, and for a rare scrubdown of your sensor, I recommend the Giottos Rocket Air Blaster, a LensPen, a set of PEC-PAD wipes, a vial of Eclipse cleaner, and, if you need to get into your sensor, a set of Sensor Swabs. Between these cleaning products, you should be able to keep your images spotless.

9. Any specific computers for photo editing ?
You can not ignore image retouching in this digital era. To make your images stand out from other photographers, you need to give that extra punch to your images. I personally use MAC system for my retouching.  I found the colours to be very precise and natural on them. But to be honest if your a "beginner" at photography and are starting out with an image editing program such as photoshop then you dont need the very best PC/Mac or monitor package.
Most LCD monitors these days are pretty good in terms of colour range, contrast, sharpness, etc although you will have to buy (and learn to use) a monitor profiling device if you want your on screen images to match your prints. Considering, in the nicest possible sense, that yoru a begginer and have a mid range camera you wont need, imo, an expensive monitor. Stick to the known makes and you should be fine.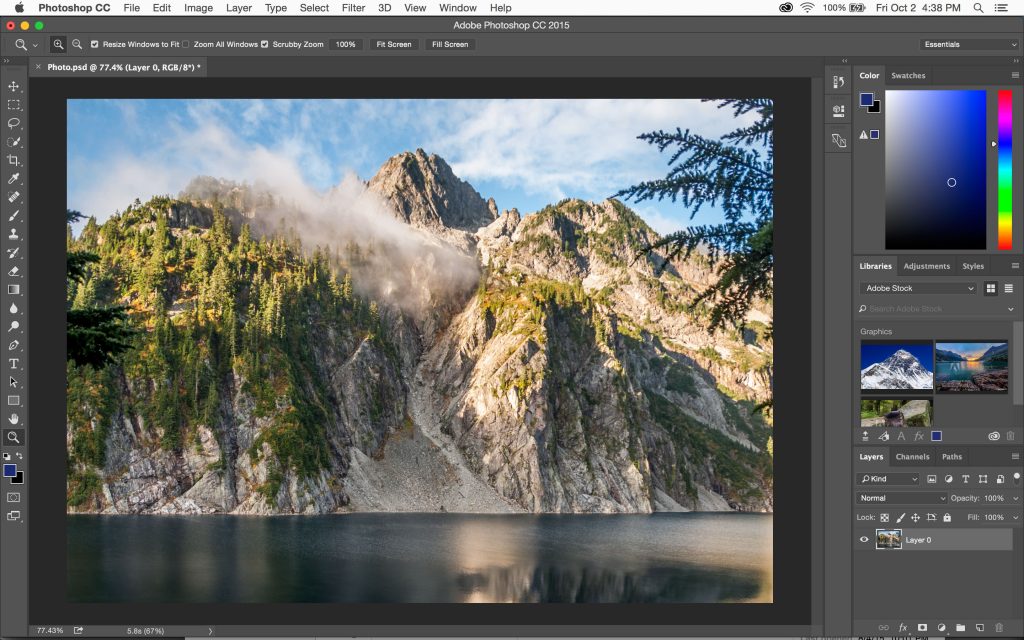 10. Which software is the best for photo editing ?
PHOTOSHOP. One and only software I trust for my retouching work. Photoshop offers layers, masks, selections, retouching and complex, multi-step imaging processes. It's impossible to beat, and it manages to present these tools in a remarkably clean, fast and efficient interface. 
There is little to say that hasn't already been said for years about the king of photo-editing software; Photoshop is an incredibly well-rounded application that covers anything from making slight brightness and contrast adjustments, processing raw files, or retouching images all the way up to producing multi-layered, stitched image composites rife with selections and masks. Photoshop is available as part of Adobe's Creative Cloud; however, for photographers, the Adobe Creative Cloud Photography Plan bundles Photoshop with its younger brother, and second most well-known photo-editing software.
Try to photograph something every day. If you can't do that, make sure you take time to practice regularly, so you don't forget what you've learned. If you're using a digital camera, the cost of errors is free. Go crazy – you might end up with something you like. You'll certainly learn a lot in the process. 
Varun Patel
is the owner at VarunPatel Photography.
He is also an educator who teaches aspiring amateurs and professionals how to improve their skills through articles, photography classes, and photography travel tours. 
He is a retoucher with more than 10 years of retouching experience. 
Varun Patel has mentored more then 300 students by now.