The toughest job of any fitness photographer is to focus while he/she is surrounded by such amazing bodies. Just kidding, but yes in this current fashion trend, fitness is also a big key to get your self promoted easily as a model or idol for someone. But being a fitness model is sure not an easy task. Here I am sharing some quick tips for, photographers, fitness models, bodybuilders to help make their fitness shoots better.
India's #1 Fitness Photographer – Varun Patel 
If you are looking for the best professional fitness photographer in India, for your next fitness photoshoot then it is a perfect time to talk to Varun Patel . Varun Patel is Ahmedabad based commercial fitness photographer working pan India. 
Fitness PhotoShoot, From a photographer's perspective :
Being a fitness photographer, I will defiantly start with the photographer's perspectives. As a fitness photographer, you should be traveling with the lightest kit possible. As you can not take your entire studio everywhere you go for the shoot. So select the right gears and lighting systems for your job, and ditch the rest in your studio. You can check out my kit for traveling in my previous blog posts. I use my canon speed lights, radio triggers, my canon bodies, my prime lenses and defiantly some extra pair of batteries, for batteries for your flashes my suggestion is the Eneloops.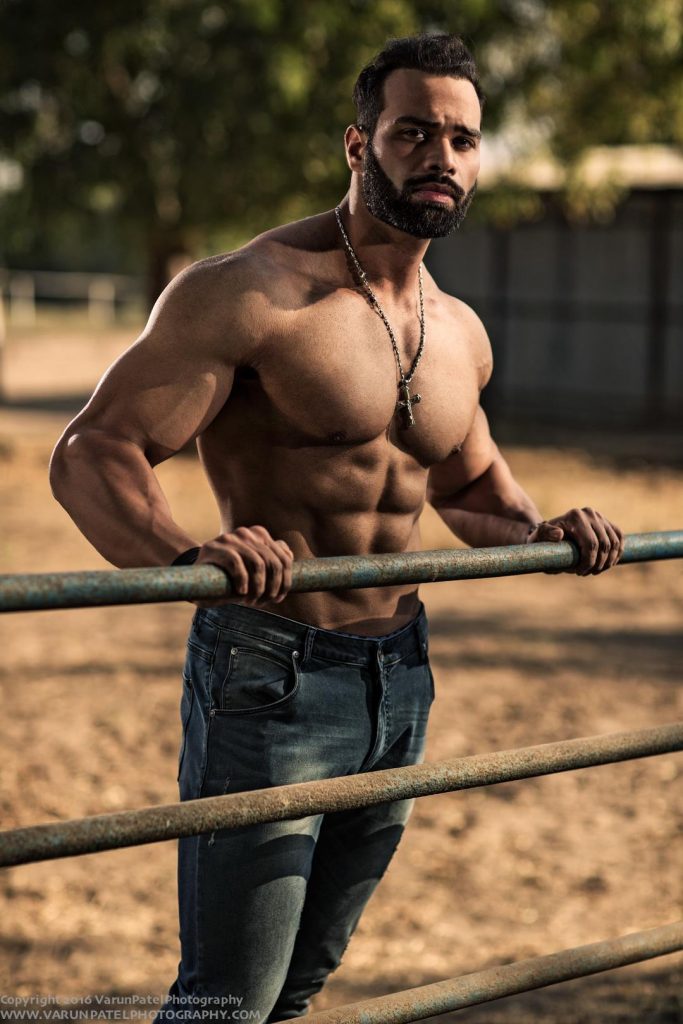 Scouting/Visiting your photoshoot location prior to the shoot is really important. As it will allow you to understand your shooting space, and also will be easier to plan your shoot. Prepare your references, as your client sometimes will be an amateur model, although a good bodybuilder, but amateur-only when it comes about posing for the camera. So these references will sure help them understand your ideas.
Shooting at the right time, for a peaceful shoot. As a photographer and retouched, I know how much pain in the back it is, to retouch the extra person out from the frames. So my suggestion is to shoot at the time when, either the gym is empty, or has a minimum number of people in the gym. So no extra retouching time required to remove unwanted people out.
Fitness PhotoShoot, From the model's perspective :
Being a fitness model is every other youngster's dream. But bodybuilding requires a lot of dedication, and yes I have learned that from my fitness models. Preparing your self for your fitness photoshoot? Here are a few things you need to know before your shoot.
10 Tips for fitness models for their fitness photoshoot.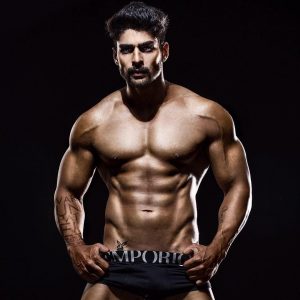 Plan the shoot when you think you are in the best shape.
Discuss everything with your fitness photographer before the shoot.
Do one or two pre-shoot meetings with your fitness photographer.
Prepare your self from a day before the shoot by dehydrating your self.
Make sure to keep your self comfortable by not pushing your limits while preparing yourself.
Before shoot pump ups are the key to get those huge muscles on your images.
Have some quick to eat food with you for a small break in between shoots.
Keep your fitness shoot sessions small and divide it in one day or two if required.
Do not drink too much water while shooting as it will add some extra bulge on your body.
Enjoy your fitness shoot and do not force your self out of your limits.
Feel free inquiring for our rates and how you can book us for your fitness photoshoot, by going on the contact us page or by directly calling us up on 9898550223 and we will be happy to help you
---
Why Varun Patel is the right fitness photographer for your fitness photoshoots
10 Years of shooting experience
Fitness enthusiast with a passion for fitness
Latest gears to produce high quality images
Expert fitness photography lighting equipment to highlight exclusive definition, tone, and shape that normal photography just can't capture
Professional fitness photography studio
---
Want to book your fitness photoshoot session?
To book India's one of the top fitness photographers for your fitness photoshoot all you have to do is.
Call us : +91 9898 550 223