An advanced photoshop workshop for photo compositing. From shooting instructions to advanced photoshop techniques, we are going to cover-up everything. The pre-preparations you need to the final processes, we are going to cover up all those tiny points.
Art of Manipulation – Our one of the kind workshop where we are going to cover all the small but important points for creating a realistic manipulation. In this workshop we are going to totally deconstruct our given image point by point . Although this is not a photography workshop, but we are going to discuss about the lighting and camera settings also, as the better you create in the camera, the closer you go to your final visualization.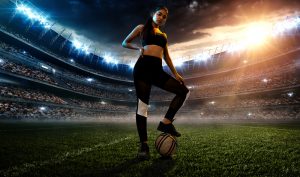 What are you going to learn during this workshop?
Pre-preparations for compositing
Selecting the right background according to your visualization
How to search for the right background in high resolution
Understanding the lights for the final look
What modifiers to select for the right lighting quality
Selecting the right angle for the shot and how much it matters
Right camera settings for the shots
Using the elements and selection of the poses
Tools and techniques for selecting and cutting the model out
Implanting the model on the new background in realistic way
Matching the perspective of the model as per the background
Realistic shadow and how to create one with perspective of lights
Balancing the global contrast for better blend
Basics of grading for the final touches
Layer masking and how is that useful for local corrections
Preparing your image for web and social media use
Finally, our workshop will be followed up by a question/answer session.
What you need for joining this workshop?
A laptop with a latest version of photoshop installed
Basic knowledge of photoshop tools as this is advanced photoshop workshop so we really prefer you come with some basic knowledge
A note and pen for some tips and running notes
Schedule of the workshop
11:00 am to 1:00 pm – Session 1
1:00 pm to 2:00 pm – Lunch time
2:00 pm to 4:00 pm – Session 2
4:00 pm to 4:30 pm – Q/A
Venue and dates
Venue : Ahmedabad , Gujarat
Date : 7th July
Fees
6,000/- Rs per person
6 seats only and booking on first come first serve basis
For registration
Our booking manager
Mr. Arth pandya +91 8000632111