Uttarayan The kite flying festival of India is here, so every newbie or amature photographers must be searching for some good photography tips, for shooting amazing images on this uttarayan. Here we are contributing some important photography tips, which you should consider on this makar sankranti for better images.
Taking some good shots on this Uttarayan is no more a tough job. You can shoot some amazing shots just with your mobiles but a DSLR sure would help to go better. Well equipments, although the basic entry level gears, does a big help in taking some marvellous images. We recommend you having few equipments such as
 – DSLR camera 
 – A good tripod for camera stability  A good tripod is recommended because you will be needing a stabilized camera to avoid any motion blur.
 – A wide angle lens  A wide angle lens is part of any basic DSLR kit and it is really important as you will be shooting lot of landscapes.
 – Good quality memory cards  Your camera will be able to perform faster only if your cards are supporting them so buy some good quality memory cards.
Now as we are clear with the gears, it is time for some quick settings or tips about "right time to shoot" to "perfect settings" for those professional like shots.
 Best time for some professional looking uttarayan shots
 – Early morning or late evening 
Golden hours are perfect for some great silhouette shots. Silhouette shots, as you can see in this image above, are easy to shoot if you know the right time to shoot during the day. One hour right after the sun rise and one hour before the sunset is called golden hours. During this time the sun is near to horizon which makes it easier for your to do some amazing silhouette shots.
 – 10 am around
A perfect time for using the sun as your main light source, for creating some high contrast shots with great colours. If you like shooting vibrant colours in your uttarayan shots than this is the right time for you. During this time you will be able to get perfect blue sky and good colours in this entire image.
 – During the night for some firework images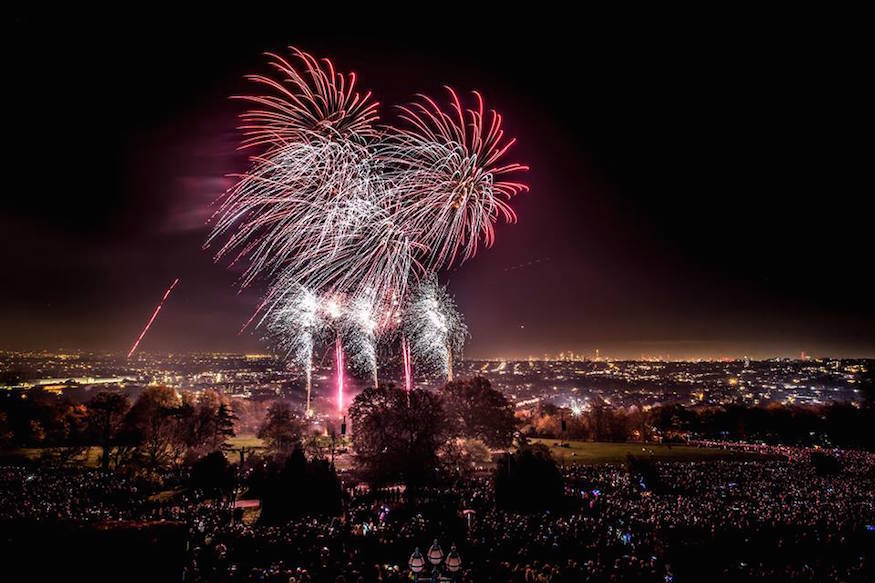 Some best shots are definitely going to be during this time. When everyone is liting those peace candle hot air balloons or when they are firing up those fireworks. You should be putting up your camera on tripod and get ready for your best shots. I have written a blog before on How to shoot fireworks. This blog will give you a very good knowledge and tips for shooting during the nights.
 Secret settings for your better makar sankranti images
Now let us go very much to the point and see the settings which will give you the shots we discussed before. I am giving some quick tips and fix settings for the shots, so please follow the same if you want something similar. During all these shots put your camera on Auto focus and keep all the focusing points on.
– Silhouette shots 
Best when you are shooting during golden hours. Shoot against the sun 
Put your camera on Manual mode and do the following settings
 F 11 
 ISO 100 
 Shutter speed 1/1000 ( increase this value till you get a proper silhouette ) 
– High contrast shots with lot of colours 
Best when you are shooting during day light around 10 am. Shoot into the sun 
Put your camera on AV or A mode 
 F 11 
 ISO 100 
 Shutter speed will be decided by the camera automatically 
– Firework shots 
Best when you are shooting during night time for those firework shot
Shooting fireworks is really not very easy so I would prefer you have a look on our previous blog, where we have explained everything very much in detail for your better understanding.
I hope our given tips and tricks will help you get some really good shots during this Uttarayan. The most important thing is you should be shooting as much as you can, and try experimenting a bit with the camera settings as per your needs.
For mobile photography tips do read our article about How to shoot great images with your mobile
For taking some good shots of your friends and family do read our article about How to shoot with natural light and a DSLR