Photography tips to help you improve your photography journey. This post is for all the beginner level photographers, who are just starting up with their DSLRs.
I am a self-learned photographer, whatever I learned was through google articles and a lot of practice, thus I understand how important it is to refer to a well-formed article to kick start your photography journey.
So let's get started……
Top 10 photography tips for beginners
Before we start with the tips and tricks, let me tell you one thing. Practicing your skills is very important so when you learn something new, do practice and improvise. The more you practice the better you will be at your photography skills. Without further ado let's discuss our tips and tricks.
1. Hold your DSLR properly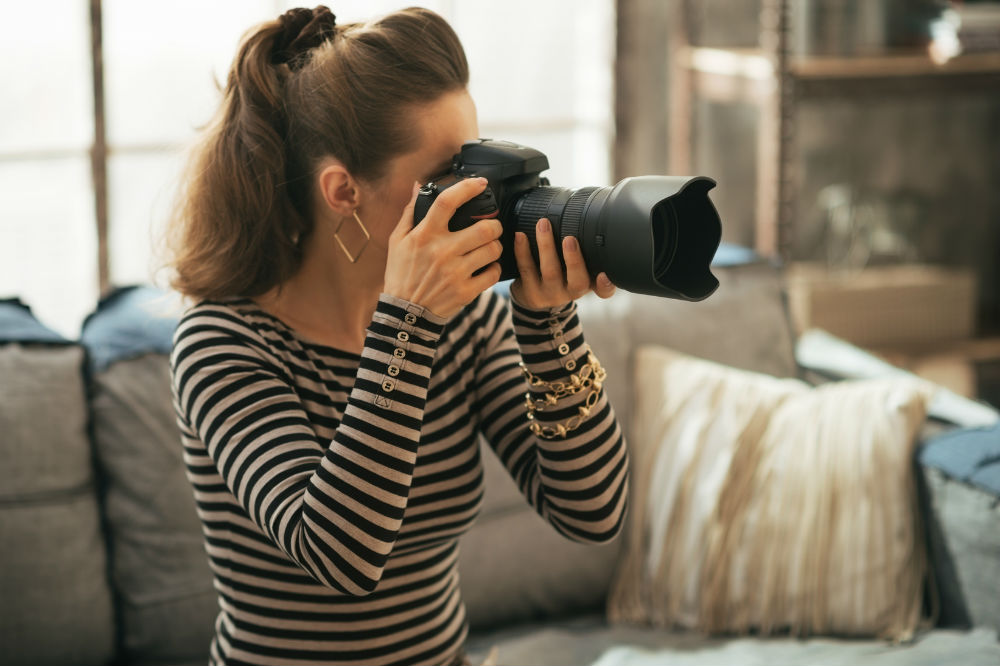 You will think, seriously this is your photography tip? I know how to hold my camera. I do not need a guide for that. Well from my years of experience mentoring photographers, I have seen plenty of photographers in their initial learning stage, do not hold their DSLR properly.
Not holding the DSLR properly will result in shaky/blurry images. The right way to hold your DSLR is by supporting the system with both hands. Using your right hand for operating and your left hand under the lens to support and stabilize.
Always keep your elbows in and close to your body, especially while shooting vertical it is important to keep both elbows down. You can use a battery grip and operate your camera from your battery grip in a vertical position. Or hold the DSLR with your elbows down and your right-hand wrist bent to 90 degrees for operating the shutter button. It might look uncomfortable initially but it will help you stabilize your shots.
If because for any reason you are shooting handheld with a slow shutter speed then always breath in first hold your breath and shoot. It is the same as using a rifle.
---
2. Use the right white balance
White balance is the very first thing I set before I start shooting. This is a very important photography tip, something which will define your work more professional.
White balance helps us to get perfect color in different lighting situations. During the day or during different seasons and scenes, the temperature of the light varies. Thus we need to set the white balance all the time as per the scene to get the correct colors.
To know more about which white balance to set when I would prefer you check out my youtube video ( in the Hindi language ) below.
If you do not understand Hindi, the given explanation will help you understand the right white balance for your shooting scene.
AUTO/AWB
Auto white balance will help the camera take the decision of selecting the right white balance for your scene. So if you are confused or new to white balance, keeping it always on AWB is also a good idea. So at least you do not have to worry about changing it all the time. And your DSLR will keep on delivering the right colors to you.
Daylight/Direct sunlight
When your subject is standing under direct sunlight this would be the perfect white balance.
Shade
Use it when your subject is standing or posing under shade. A scene such as building shades or any shady area is a perfect match for this white balance.
Cloudy
Are you shooting in Monsoon? Well, then this is the right white balance to use on a cloudy day. Do not forget to protect your gears during the monsoon. My article about "How to protect camera gears during monsoon?" will help you with further tips.
Incandescent/Tungsten
Set your DSLR on a given white balance when you are shooting under yellow lighting situations. Such as tungsten bulbs. It will help you remove the yellow casting from the image.
Fluorescent
This mode is used for getting brighter and warmer shots while compensating for the cool shade of fluorescent light.
K/Kelvin
If you know the right exact Kelvin number for the light you are using, then you can set it right away to get the correct colors. Kelvin meters sure can be a big help if you are fond of setting kelvin manually.
Custom/PRE
My favorite white balance option, because this delivers a 100% pure color. But for this option to work properly, you have to follow a procedure. This procedure varies as per camera model thus I will not be able to explain it in detail. But the idea behind the custom white balance is normally, shooting a white card under the light situation you want to correct and give this reference image to the DSLR. And your DSLR will eliminate the tint and will give you pure colors.
---
3. Shoot RAW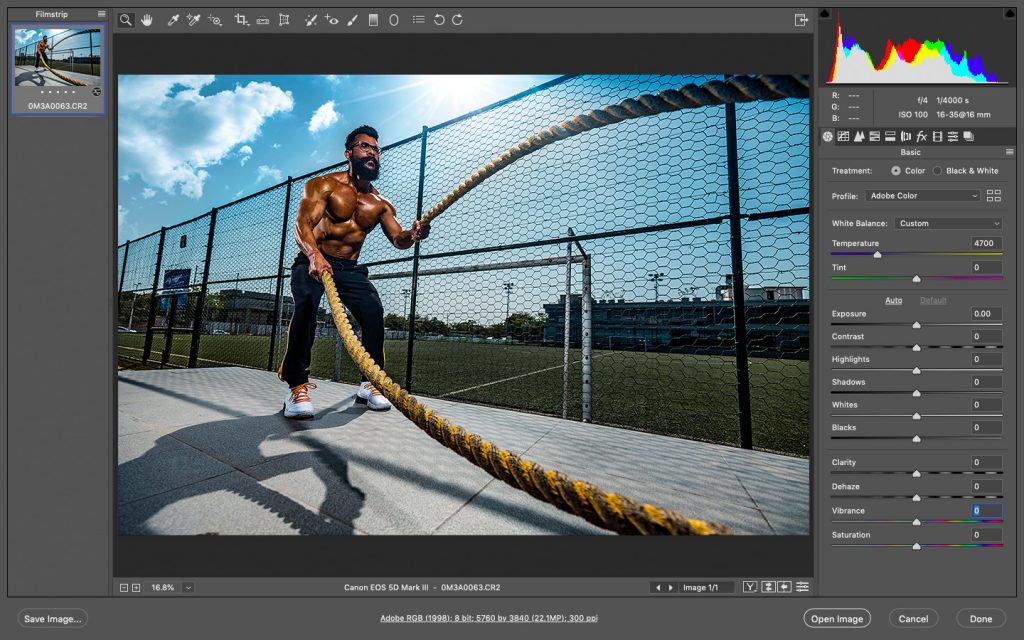 What is RAW? Well RAW is a file format. The RAW image is an unprocessed image right out from your camera sensor. When shooting in a format like JPEG image information is compressed and lost. Because no information is compressed with RAW you're able to produce higher quality images, as well as correct problem images that would be unrecoverable if shot in the JPEG format.
Want to know more about shooting RAW and how it can be helpful to you as a professional photographer? Read my article "Benefits of shooting in RAW".
---
4. Improve your compositions with a simple Rule of thirds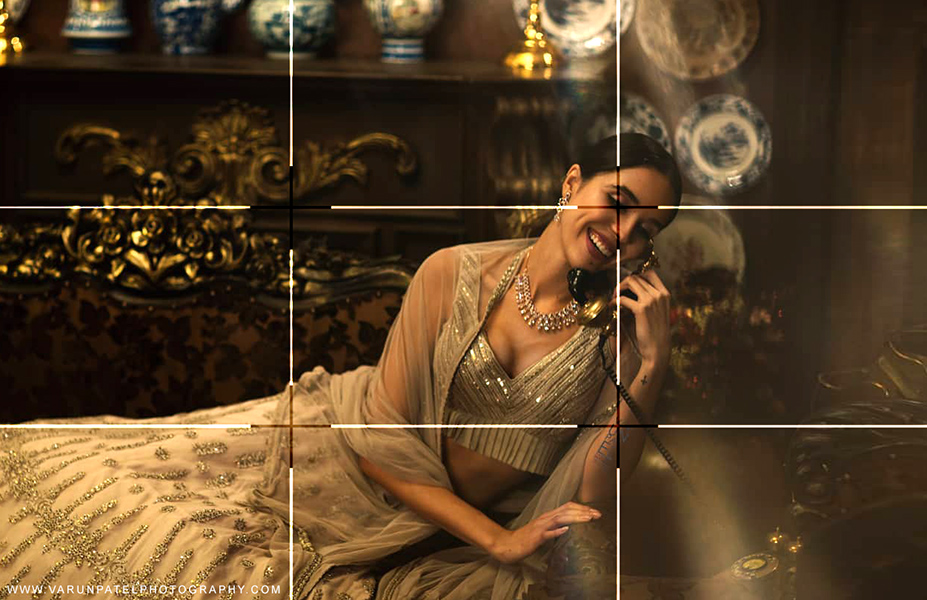 The rule of thirds explains that if you divide your images using 2 horizontal lines and 2 vertical lines, as shown above. And during your composition, you position the important elements in your scene along those lines or at least at the points where they meet.
The rule of thirds will give you a pleasing composition that looks more natural to the eyes. And this is one important photography tip which you can follow while shooting with mobiles as well.
---
5. Start using a tripod and shoot long exposures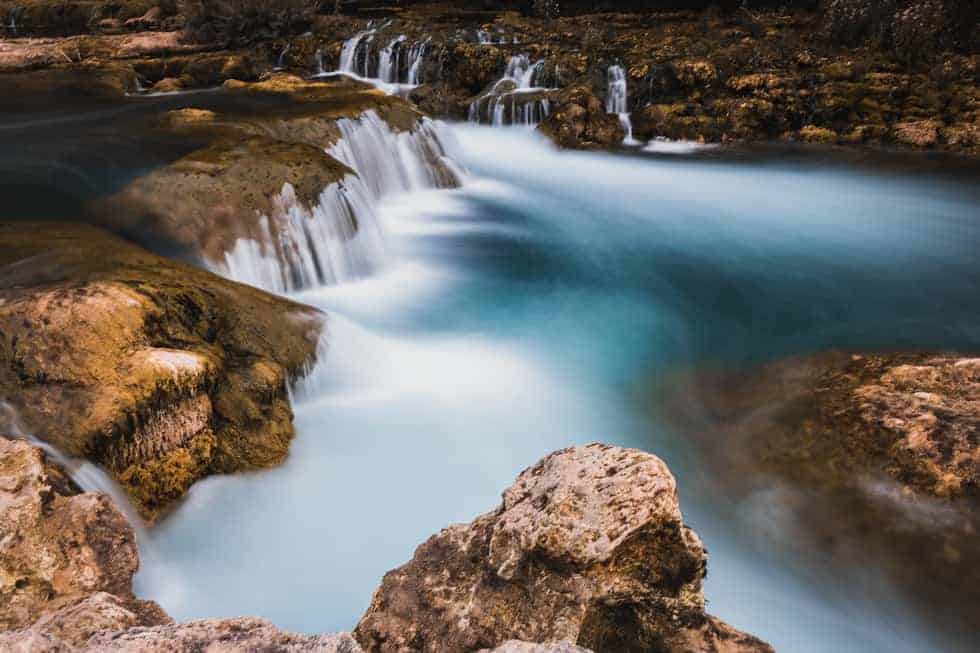 Long exposure images are like magic. It is really easy to create such long exposure images. All you need is a very good tripod and basic knowledge. For your easy and quick understanding, you can follow the given steps.
Stabilize your DSLR using a good tripod. Create a good composition through your viewfinder. If you are new to Manual mode, use TV/S mode on your camera. Set your desired slow shutter speed as per the motion in the image. Put the ISO auto. And shoot Viola you have your amazing long exposure image.
---
6. Shoot Manual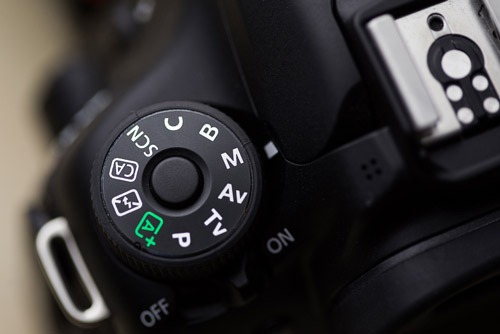 Many photographers are really afraid of shooting in Manual mode. Actually, I feel manual mode is the easiest mode and gives you maximum control. This would be one of the very important photography tips to all the new photographers out there.
If you want to learn to shoot manual. It is really easy, just follow below given steps.
Give priority to aperture – Set your F-stop number to a minimum for more background blur, or set it to the maximum number for almost no background blur.
Set your ISO – ISO will vary as per lighting situation. If shooting in the dim light area keeps your ISO number high if shooting in the bright area keeps your ISO 100.
Refer to the EV line and set your shutter speed – Once you set the above given two values, press the shutter release button while looking into your viewfinder. You will find a line indicating plus or minus values. If that line indicates a plus number that means your current settings will give you an overexposed image. So adjust your shutter speed to a higher number to control the light. If your line indicates a minus number do the exact opposite to gain more light into your image.
---
7. Learn the proper use of metering modes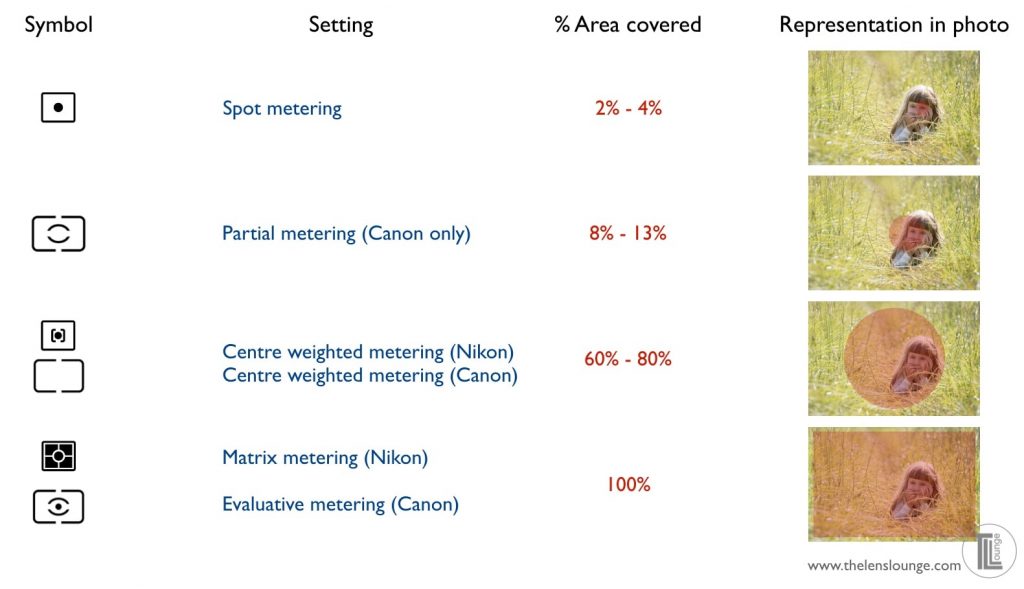 This photography tip will make sure you will never experience a poorly exposed image. All the DSLR comes with something call metering mode. A metering mode helps you control your exposure with minimum effort and you can obtain the perfect exposure in any lighting situation.
The above-given figure explains metering mode in the very simplest way possible. So I think there is no need to go in-depth on this. But still, if you have any queries regarding metering mode please feel free to shoot your question on ASK US feature on my blog.
---
8. Shoot at the right time
Photography is all about light. A shot taken at the right time can make it look so great. The above shot is a natural light shot, I shot this at a time called "Golden hours". Golden hour is the first hour after sunrise and the last hour of light before sunset that produces warm natural light. 
I was enjoying my vacation and met this amazing model there. I was not traveling with my all lighting gears. So I decided to shoot at the right time and that made everything so easy for me. So if you understand the right time and try to shoot in that duration, you can take benefit of nature's best magic " The Golden Hours "
---
9. Introduce a flash to your photography
A flash will change your lighting style dramatically. For many photographers flash is a nightmare, because they never gave enough time to learn and master it. I am not saying natural light is not good but flash can give some extra dimensions to your images.
For understanding and learning flash I would recommend starting with a basic entry-level mode like Godox 520. Those flashes come with very less options and are very simple to understand. Once you master your one flash you can any day add more to your exposures.
For more one light flash photography ideas refer to my article "One light wonder".
Above given video ( in hindi ) will give you a very quick look on how you can use just one light in studio to create 4 different looks.
---
10. Invest in photoshop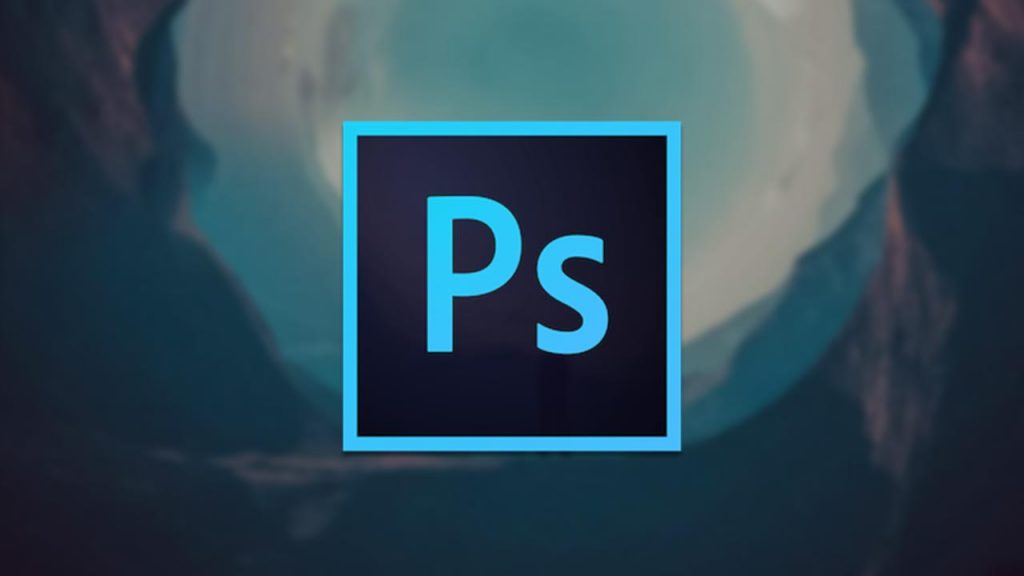 Investing in professional editing software is definitely worth it. Nowadays photo editing has become a "Must do" thing. Not because the photography skills are getting poor, but for that extra punch that you can deliver to your image.
With the RAW files and great machines and AI software, photo editing has gone to the next level. Photo editing software will make sure you can give your own recipes and final touches to your images.
So it is sure worth spending time and money on a good photo editing software. I prefer Photoshop, as all of my work is being done with that amazing software. It has everything you need for professional edits and the new subscription packages are so cheap that anyone can effort photoshop.
---
I am sure there are many more such articles sharing photography tips and tricks. But I wanted to do my part and thus took out some time and wrote this article. If you like such articles and want to see them frequently on our blog, then do write us in the comment section which shall keep us motivated to write.